Ammatoa indigenous village is located on Tana Toa village, Kajang sub-district, Bulukumba regency, South Sulawesi. The most inhabitant of this village is Kajang tribe, whose all the people wearing black for their clothing. This black color is becomes the life philosophy within the society. It taken from the thought of dark womb of the mother back to its dark grave when we died. The black color becomes the villagers clothes every day. Ranging from gloves, clothes to cover the head. The name of Ammatoa is taken from the leader of the village, a head chief of Kajang tribe. In everyday spoken, this society is using Konjo traditional language. Ammatoa has duty to pray all human being and the whole nature away from the disaster. Kajang tribe believe that the place where they belong, Tana Towa, is the oldest land in the world far before the life itself.
When entering Ammatoa village, the chatter of chirping birds, the rocking land and the bushy trees welcoming us. Those nuance will always there during the visit, along the neighborhood. The atmosphere here happen for most of the area is still part of the forest.
This village is being arrange in the same order, every local inhabitant having the same type of house and it has the same direction. The house is made by wooden on stilts, and there will be tame animals like chicken, cows or horses.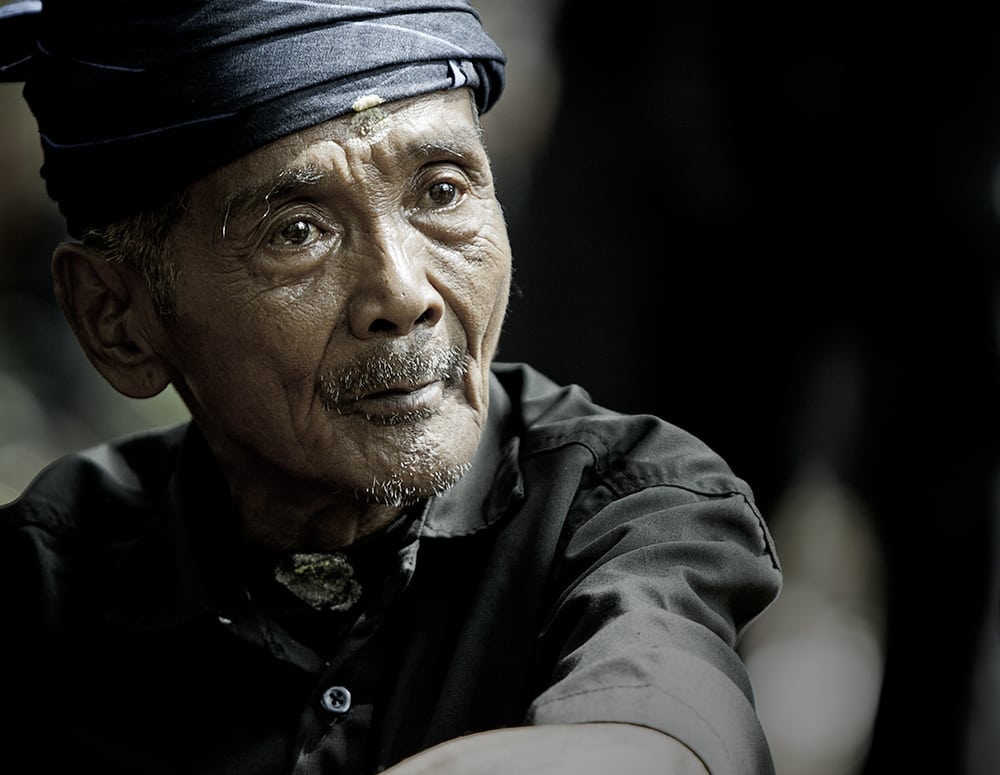 In daily of living, Kajang tribe is still believe on some myths and beliefs. Those myths are made for not to terrify the society, but it made for control the behavior and way of living with the nature.
According to Ammotoa, the way of life is been arrange by Pasang. Pasang is kind of unwritten advice that being told by the ancestors. Pasang is include some elements in both life and survival.
Ammatoa village is still virgin on modernization, there are no electricity, cellular, electronic device or even modern vehicles. The Pavilion at the entrance to the village seemed to be limiting of modern life and the life of indigenous Kajang tribe. They are not refuse those modernization, they just believe on the content of nature that they take.
SAMPLE OF PACKAGE TOUR
TORAJA, BUGIS, KAJANG AMMATOA & BIRA TOUR
7 DAYS / 6 NIGHTS
TOUR CODE : IGA – 106
DAY 01 : MAKASSAR AIRPORT – PARE PARE- TORAJA (L.D)
After meeting service upon arrival at the airport, We take an eight-hour drive up to Tana Toraja passing through Bugis villages with a few stop on the way including visiting the interior of the bugis
houses which built on stilt. Stop by Pare-pare to enjoy lunch at a beautiful sea-food restaurant located up on a hill with sea view. Afternoon, refreshment stop at Bambapuang to see the erotic mountain of Buntu Kabobong and enjoy some local cakes with traditional coffee or tea. Late in the afternoon arriving in Toraja land, directly check-in at the hotel for your overnight stay and dinner.
DAY 02 : FULLDAY TORAJA TOUR (B.L.D)
Morning after breakfast, exploring Toraja: the Land Full of Surprises. First to Lemo, a cliffside burial site with effigies up on balconies. Then to Sangalla' to see baby graves in a big tree. Visit Suaya, the royal burial site of Puang Sangalla' where you can see all kinds of graves existing in Tana Toraja from the ancient to the present time. After lunch en route, visit the Ke'te' kesu' traditional village with rows of traditional tongkonan houses and granaries and hanging graves. Back to the hotel in the afternoon. Dinner and stay overnight at hotel.
DAY 03 : FULLDAY TORAJA TOUR (B.L.D)
Morning after breakfast, We have another fullday exploring Tana Toraja; the Indonesia's Mountain Eden. Visit Sadan village, the Toraja weaving center. Visit Pallawa, a spectacular traditional village with rows of tongkonan houses and traditional granaries. Visit Bori, a burial place with megaliths which are the remains of the Torajan ancient stone cultures. After lunch en route, visit Nanggala, a traditional village with thousands of bats up on the bamboo trees, and a traditional tongkonan house with a human skull on top of it. Afternoon, back hotel and stay overnight.
Note : A traditional funeral ceremony which can be reached by foot will be included within two days Toraja tour. A typical torajan local fruits & live stuff market can also be visited during your two days tour in Toraja Land.
DAY 04 : TORAJA – SENGKANG – LAKE "TEMPE" (B.L.D)
Morning after breakfast, take a four-hour drive to the silk city of Sengkang. Stop by Bambapuang for a refreshment to see the erotic mountain of Buntu Kabobong once again. Early afternoon, check-in at the hotel. After lunch, enjoy boat ride on the lake Tempe to the floating villages. Witness the the locals doing their daily activities on the lake. Evening, enjoy dinner in a traditional-bugis-nobel style where we are served by boys and girls in traditional dresses.
DAY 05 : SENGKANG – BIRA (WHITE SANDY BEACH) (B.L.D)
Morning after breakfast. Proceed to Bira with some pictureque-stops on the way and main stop is lunch enroute. After passing through some typical villages of bugis-makassar. You will be arriving at the edge of south sulawesi island which is very famous for the local people who build the traditional wooden-sailing-boats at Tana Beru. Afternoon arrive at Tanjung Bira and Check-in directly at the hotel. free at leisure while witnessing the beautiful sunset from the Bira beach. Dinner and stay overnight at hotel.
DAY 06 : KAJANG AMMATOA TOUR (B.L.D)
After breakfast at hotel, departing to Kajang Tribe with the Chief called as Ammatoa. You have to be dress in Black for being able to enter the village. Explore the tribe village and back to hotel for Lunch. Free Programme in the afternoon. Stay overnight at hotel.
DAY 07: BIRA – MAKASSAR – AIRPORT – (B)
Morning after breakfast, drive back to Makassar with a stop at Tana Beru boat-building center to watch the boat masters building huge traditional Pinisi boats in traditional way. After lunch enroute, we proceed to Makassar city. Arrive in Makassar city, directly transfer to Makassar Airport for your next destination flight.
~~~   End of Service ~~~
Note: If you found the above-stated accommodations were not on your style. Don't worry! We can still arrange your accommodation based on your preferred type of lodging, such as bed & breakfast basic, budget class or a kind of homestay, or if you require to upgrade from standard to luxury / classed type of hotel, then we surely can manage of your taste.
For any of your inquiries, please send us an e-mail to info@sulawesitourguide.com